Archive of Past Projects and Events
---
Acute Trauma Patient Webinar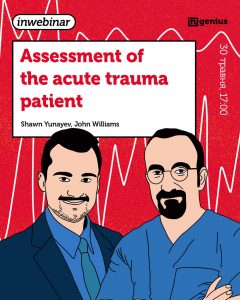 Dear Friends,
Despite the physical restraints this past year has placed on us all, The Trans-Atlantic Medical Relief Foundation continues to offer aid to promote the concept of healthcare reform through education, resource allocation as well as cost-effective screening. We are currently working on shipping a large quantity of medical supplies to our colleagues in Ukraine (benefit incontinent geriatric populations). This past weekend, Dr. Williams and I provided a lecture on the Acute Trauma Patient to our colleagues at InGenius (please attached link below for all those interested in watching). Finally with the help of Premier Medical Corp., we have the opportunity to offer Rapid Screening tests (HIV, COVID-19) to the the impoverished poor souls that visit St Dominics (Brooklyn) monthly food, clothing and medical screening drive. We will continue our efforts and thank those amongst you that continue to support us. Please feel free to contribute at
www.TAMRF.org
https://youtu.be/VYPLfETbb84 (InGenius Webinar)
Thank you
Shawn Yunayev MD
---
Monthly Free Health Fair
As part of our campaign to promote preventative care while limiting healthcare disparity amongst NYC neediest, the Trans-Atlantic Medical Relief Foundation and Trinity Rescue were proud to sponsor our ongoing monthly free health fair/clinic. This month was particularly special since we were able to utilize a rapid COVID screen for those that were in attendance at St Dominic's Annual Christmas Food and Clothing Drive and Rescue Shelter. Vincent Nerone and company gave a fortunate group of men and women the opportunity to feel warm, fed and sheltered if for only one night. Dr Jon Williams and I were able to bear witness to this miracle and offer our services in screening this group and thankfully all were negative.
Thank you to St Dominic's, Vincent Nerone and company as well as Premiere Medical Corporation for donating these tests.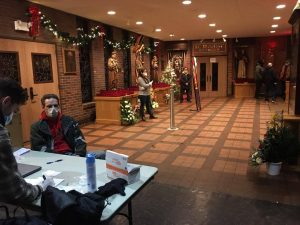 Despite the misfortune that we all have faced this past year, there are those that have suffered before and will continue to suffer because of a basic lack of necessities. This clinic hopefully will continue to offer back, even in a small way, one of the basic essentials we all need ….quality healthcare.
For all those who would like to contribute, we are asking for support (ie supplies, funding, voluntary aid), please consider this cause
Donate via
www.tamrf.org
Medical Supplies can be dropped off at TAMRF headquarters: 6410 Veterans Ave Suite 103 Brooklyn NY 11234
We appreciate your consideration and look forward to a sustainable and compassionate New Year
---
Our Commitment Continues…
A much deserved sense of thanks and gratitude for Dr Pozharny and Dr Trotman in joining me during what I hope will be the start of a series of monthly remote access/virtual discussions reviewing various obstetrical and gynecological topics. I am grateful to provide this format to our Ukrainian colleagues (INgenius) who are a group of young physicians and medical students advocating for the modernization of medical education in Ukraine.
The round-table discussion was offered on Saturday June 27th 2020 and covered the management of Amenorrhea.
It was an interactive and comprehensive review for not only the audience but also for this provider as well. I look forward to continuing this initiative to provide what I hope will be a sustainable program for education for all those interested in being a productive partner in this worthwhile endeavor.
Thank you again INgenius!!!!
---
Brooklyn Fights Fundraising Event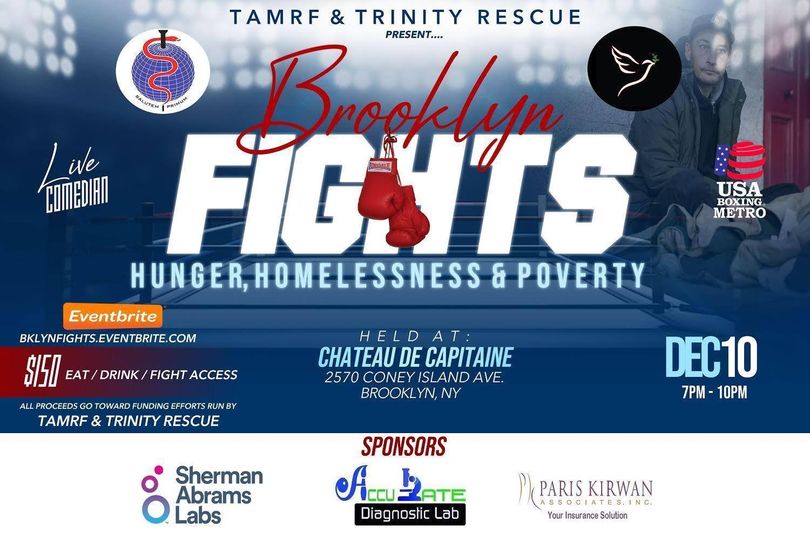 Thankful for the support from friends, family and colleagues during the Brooklyn Fights fundraising event (at Chateau de Capitaine on December 10th 2019). We were able to raise 10,000$ and will see to it that funds are appropriately used for the community outreach programs at St Dominic's (Brooklyn) as well as a similar program in the Bronx. Thank you to the boxing clubs, the promoters, sponsors and honored guests.
Please continue to consider our causes and support whenever and however you can
Feel free to reach out at TAMRF.org for more information
Access to care and healthcare disparity is likely the biggest issue we face in this industry.
Our mission is simple. Offer access to cost-effective and basic preventative screening tests for those most in need. Please join us tonight to celebrate the fight against poverty, homelessness and healthcare inequity.
Tonight's entertainment at Château de Capitaine should be exciting with all proceeds going to this great cause. Admission to dine will be $150 while general admission to watch the fights and enjoy the comedic performances will be $25 per person.
Doors open at 7p…2570 Coney Island Avenue, Brooklyn NY 11234
---
TAMRF Annual Fundraising Event
A Night of Giving…
Wanting in a Land of Plenty
We live in advancing times. Our progressions have led to longer lives, falling mortality rates and a global population that has risen exponentially over the past century. Much of that comes from an industry that has provided an increase in the amount of food and water available to populations that would historically not have the access to basic lifesaving nutritional needs. Our understanding of human rights dictates that access to appropriate nutrition should grant all human beings the right to have a nutritious meal for themselves and their loved ones. However, despite this abundance in foodstuffs, populations are continuously suffering. Malnutrition is at epidemic levels affecting tens of millions of citizens globally. Children and geriatric populations bear the effects of malnutrition with greater rates of complications. In NYC, it is estimated that 45% of households may not have the means to properly feed their families. Approximately more than one million New Yorkers face hunger each year. What is most ironic is the level of food waste that New Yorkers and Americans participate in annually. According to the Department of Agriculture, billions of dollars in food is wasted every year. Much of this waste comes from daily households purchasing too much and not eating everything that is on their plate. Our restaurants bear a large proportion of this problem. Restaurants represent the largest share of food waste commercially. It is estimated that restaurants contribute to a half a million tons of food waste. This not only has an impact on the health of fellow new Yorkers but also on the environment. The carbon footprint alone is massive and will continue to affect us and future generations. WE ALL HAVE A DUTY TO FIGHT THIS CURRENT CRISIS.
On May 14, 2019, Chateau de Capitaine in association with the Trans-Atlantic Medical relief Foundation will be hosting an event that will start a sustainable program to counter the effects of food waste. It is our hope that this collaborative effort with Trinity Rescue NYC will provide an ongoing partnership to combat this unnecessary disposal of food for those groups that need it most. This ongoing cooperation will also include a communal receptacle that will offer the public a chance to provide for those in the community who may need non-perishable food items more than they do. We look forward to what we hope will be a longstanding and continuous relationship and become active participants in the fight against this growing problem. Please join us and become a part of the fight against food waste and hunger. This entertaining and informative event will give attendees an opportunity to participate in a wonderful cause while enjoying a unique culinary experience, a prize fighting event and an international music scene that will keep everyone dancing the night away. We hope to see you there. Information and tickets are available at TAMRF.eventbrite.com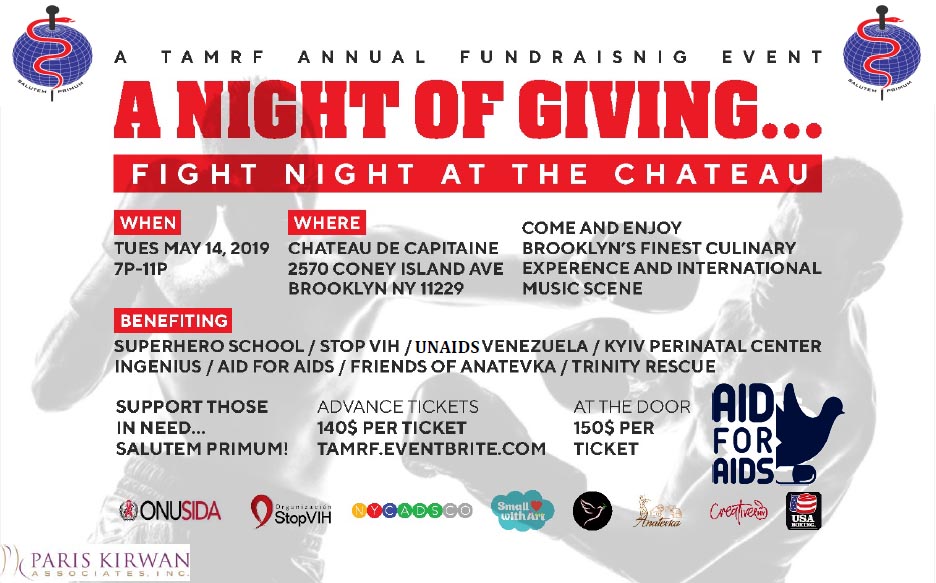 ---
2018 Reporting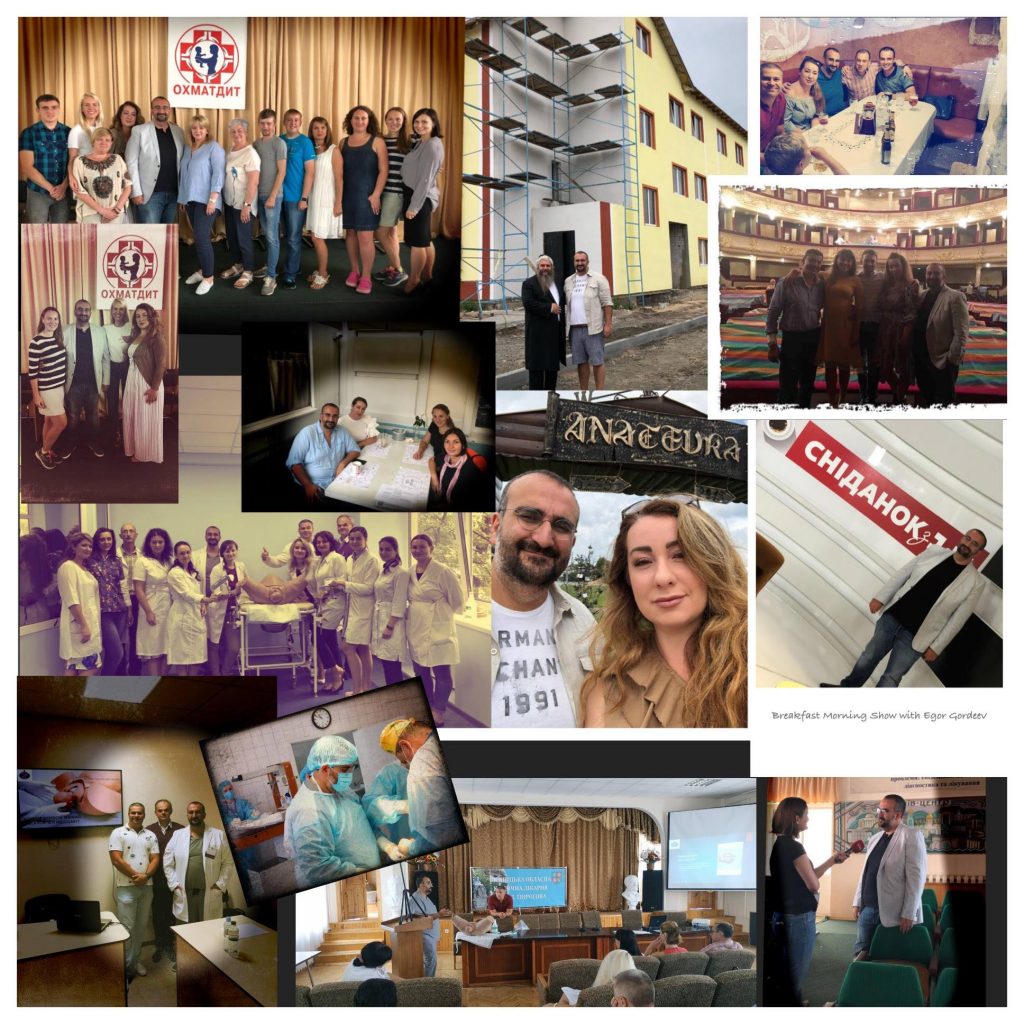 Dear Friends,
Another year of planning, preparing and organizing has come and gone. We arrived in Kyiv with purpose and accomplished our objectives. We are thankful for the support that we received in the United States and in Kyiv. Our mission has always remained clear and this annual visit did not deviate from that strategy. We are thankful that our trip was as productive as we hoped it would be and our presence has developed a greater degree of national recognition.
The HIV crisis is ongoing. Hundreds of thousands are dealing with the effects of this disease each day with thousands more being infected annually. Limited Resources continue to impact transmission and the stigma of having the disease regardless of transmission mode impacts access to care. Partnering with Small Heart with Art NGO has continuously proven to be a productive undertaking with subsequent results. The Superhero School has provided the forgotten children of Ukraine's HIV war with a chance to grow into young healthy adults through educational, psychological and social developmental programs. Our partners are now developing a program for adults that will be geared towards HIV prevention with access to condoms (a commodity with limited availability). We are grateful for the work that they are doing, and we will continue our financial and moral support.
Education continues to be a large focus for TAMRF.
Addressing topics that can be applied towards providers and laypeople alike is akin to all measures that promote wellness and prevent disease. Our initiation of simulation drills for our Obstetrical contemporaries was an interactive experience that offered our Ukrainian colleagues an opportunity to learn American protocols and evidence-based methodologies. The opportunity to present these lectures in Kyiv and Vinnytsia was a welcomed surprise and was a resounding success.
The Anatevka project is a miracle that continues to grow. With each year, Rabbi Azman and his team continues to lead the development of this settlement, providing care, shelter and support to hundreds (and potentially thousands) of displaced Ukrainians. The Medical Center currently being built will provide rehabilitation to those that are disabled and unable to care for themselves and more importantly a family health center will offer these displaced souls an opportunity to receive comprehensive quality healthcare. It is our hope that we provide the support necessary to complete this center and in doing so establish our first international center for preventative/family care.
I would like to wholeheartedly thank the popular morning TV show "Breakfast with 1+1" on the Ukrainian network 1plus1. The show gave our organization the opportunity to discuss aspects of the new Ukrainian healthcare reform, comparisons with American healthcare and our partnership with the Superhero School at Okhmadyt Childrens Hospital. This national platform awarded us a greater presence in the dialogue of Ukrainian healthcare and we hope to strengthen that in the future. The progress we may have is limited by workforce and funding, but our impact will have long lasting effects and as a result our resolve grows. We thank all our contributors and supporters and look forward to the future.
If interested in joining the dialogue and offering any assistance, please contact us at www.tamrf.org
Salutem Primum
Trans-Atlantic Medical Relief Foundation
---
A Night to Remember Fundraiser Event — May 2018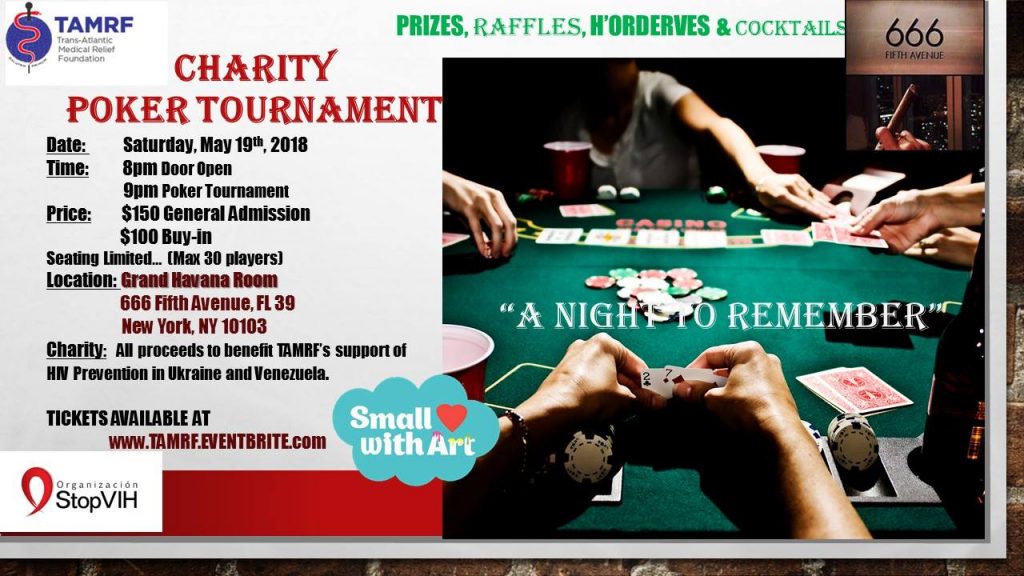 Wanted to sincerely thank all those that attended «A Night To Remember». It was a great night.
A special thank you to the Grand Havana Room for giving us the space for the evening.
As promised Aaron Berg and his comedic cohorts kept us laughing from beginning to end. Thank you to Schtick and Move productions for helping me book all the entertainers that evening.
Finally, to those that donated. I am grateful for all the contributions. Please know that this will make an impact towards our preventative care programs in Ukraine and Venezuela. Every dollar raised will go directly to our cause.
Salutem Primum
For more information and donate please visit www.tamrf.org
изображения не найдены
Dear Friends,
Right now there is a generation of young people at risk of developing HIV. Ukraine's war with HIV/AIDS has been raging since the 1990's. Nearly 250,000 people are infected and tens of thousands more are infected each year. 123,000 adolescents are at greatest risk. Less than 50% know how to prevent HIV transmission and <10% receive screening each year. HIV stigma continues to prevent thousands from receiving the healthcare that they need and lack of understanding continues to isolate those that need the most help. Please Support The Cause. The Trans-Atlantic Medical relief Foundation is a proud sponsor of HIV preventative programs in Ukraine. On May 19, 2018 we will be hosting our fundraiser..."A NIght To Remember". Please join us for this exiciting and unique poker charity event to raise awareness and support for HIV prevention. RSVP @ tamrf.eventbrite.com Support the Lost Children of Ukraine. One World...One Health
HIV crises in Venezuela and Ukraine
The ongoing health crises in Venezuela and Ukraine are at a fever pitch. Despite efforts to quell the dangers of healthcare disparities, morbidity and mortality continues to rise for preventable conditions. The HIV epidemic has affected all walks of human life. Hundreds of thousands have been infected with transmission rates continuously rising. Lack of adequate preventive services have caused a rapid rise in the HIV transmission rate. Lack of screening has also prevented timely diagnosis which has in turn added to the rapid rise in transmission, and the untimely sickness and death associated with this infection. The Trans-Atlantic Medical Relief Foundation has been a strong supporter of preventive care. Our work in Ukraine and Venezuela has focused on programs aimed at high risk populations. Through our corroborative efforts with small heart with Art NGO-Ukraine and Organization Stop HIV-Venezuela, our aim has been on providing those groups with resources that will help prevent the spread of HIV while simultaneously offering rapid and discrete screening tests for those groups of greatest concern. In addition, our focus on social/mental health development for those children born with HIV is an important project. Often stigmatized, ostracized and abandoned, children born with HIV are neglected enough that many develop mental health conditions which in turn increases their risk for substance abuse. Our program at the Okhmadyt children's hospital in Kiev is a promising novel approach to promoting the mental capital of these unfortunate children. We need your help.
Please support our fight to curb the spread of this awful disease and help us continue to support those children that need the greatest support.
You are cordially invited to our semi-annual event: "A Night to Remember"
Our very first charity poker event will be held at the exclusive grand Havana room in New York City on May 19th 2018 .
You may purchase tickets on:
Tamrf.Eventbrite.Com
One world one health
Venezuela's HIV Epidemic
Hundreds of thousands of Venezuelans are currently infected with HIV, tens of thousands of new infections develop each year and the current healthcare system is failing to control this rampant rise In HIV transmission. This is developing even as the annual numbers of new H.I.V. infections and AIDS-related deaths around the world continue to decline.
Venezuela's H.I.V./AIDS prevention and treatment program was once world class but with an economic crisis unfolding and shortages of resources as well as a dwindling healthcare workforce worsening, this epidemic will only get worse
The government has even stopped distributing free condoms, which can help prevent the spread of H.I.V., activists say. The price for a pack can cost the equivalent of several days' pay at minimum wage.
The International Community Must Act!
The Trans-Atlantic Medical Relief Foundation has committed itself to this campaign and has partnered with Organizacion StopVIH (stopvih.org) in sending resources (condoms, clean syringes and rapid HIV screening tests) to curb the spread of this disease
Please support the cause!
visit us at www.tamrf.org
Join us on May 19th 2018 for «A Night To Remember»…A fundraising event to support HIV prevention in Ukraine and Venezuela.
RSVP tamrf.eventbrite.com
---
2018…Our Work On Multiple Fronts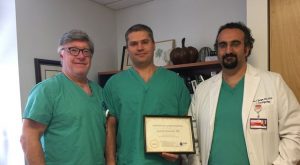 As the new year progresses, we are proud of the work that is currently underway. In the name of transparency, the Trans-Atlantic Medical Relief Foundation presents an update about our activities since our fall fundraiser.
The aim of the foundation has been to promote and aid in medical relief wherever and however we can. Our initial project has taken us to the eastern parts of Europe. Ukraine has proven to be a project filled with need and opportunity. Our mission has given us the chance to participate in programs aimed at preventing the spread of HIV, advocating for improvement in women's healthcare and optimizing access to care for refugees affected by the armed conflict in the east. In 2018 our educational program had been enacted. Dr Anatoliy Kaminsky, a reproductive endocrinologist from Kiev was invited to participate in a two week program aimed to initiate dialogue between American and Ukrainian physicians for the improvement in quality healthcare. We were excited by his visit and hope it will continue in the future.
Our initiatives to combat the detrimental effects of HIV/AIDS have shown great promise. Through the continued support of our Ukrainian partners, Club Eney and Small Heart with Art, we continue to fight this epidemic through our preventative measures and programs that focus on social/psychological support for children who are affected by HIV. Our new aim hopes to fight one of the most pervasive and difficult fronts in the HIV epidemic. Stigmatization has turned those infected with HIV into ostracized pariah with limitations in all areas of human rights. With Small Heart with Art and the American Embassy in Kiev, TAMRF will sponsor a program (#Positive-Life) focusing on educating the Ukrainian population about the facts pertaining to HIV. We hope that this initiative will dispel many myths and subsequently improve the lives of those living with HIV. Our commitment to Ukrainian healthcare is ongoing and we plan to return to the country this summer to continue our efforts.
Our new project has brought us back across the Atlantic Ocean. Venezuela, like Ukraine is a nation affected by a generation of neglect. Limited resources have affected this once industrious land, resulting in a population affected by a widespread increase in morbidity and mortality. This past fall our Viva Venezuela event was successful in bringing together like minded individuals to discuss what we could do to benefit the Venezuelan people. Working in Collaboration with Aid for AIDS, UNAID Venezuela and StopVIH, we have been able to send thousands of condoms, HIV screening tests and prenatal vitamins to our partners in Venezuela. These shipments will be utilized to maximize the prevention of HIV transmission, offer a much needed approach to rapid screening for this disease and provide a vulnerable pregnant population with much needed nutritional support. We also hope to travel to this wonderful nation this spring to initiate what we hope will be a long-standing relationship to improve healthcare.
We ask and encourage for your aid and suggestions. Our success has only become a reality through the gracious gifts of our supporters as well as the involvement of colleagues who have joined the campaign in Ukraine and Venezuela.
Please consider our causes
This May, we will be organizing our Spring Event to continue sponsoring our various preventative initiatives. This charity event will be held at the World Famous Grand Havana Room in New York City. We will be releasing details as we get closer to the date.
Thank you
One World…One Health
---
Launch of a New Physician Mentorship Program
In cooperation with Dr. Shawn and Inna Yunaev of TAMRF (tamrf.org), Mariya Soroka of Razom, Dr. Luke Tomycz of the Co-Pilot Project (razomforukraine.org/cpp), and Dr. Ivanka Nebor of INgenius (https://www.facebook.com/INgeniusUA), UMANA is looking to capitalize on the collective talent and experience of its members to launch a mentorship program with young physicians living and working in Ukraine. After multiple trips to Ukraine, both Drs. Yunaev and Tomycz are convinced that this kind of mentorship program can play a significant role in advancing the quality of physician training and medical care in the Ukrainian medical community.
In many cases, young physicians who have completed their training in Ukraine may feel ill-equipped to begin practice without further practical instruction and training. Many of these individuals leave the country altogether, realizing that the training they have received in Ukraine is inadequate. After receiving proper training in Poland or Germany or the UK, few of these physicians ultimately return.
Ivanka Nebor MD, an otolaryngologist living in Kyiv, founded an organization INgenius to empower young physicians living in Ukraine to take advantage of web-resources, medical and technical talks and symposia, information about technical courses and fellowship grants throughout Europe, and access to Ukrainian translations of important medical literature. The organization has spread throughout Ukraine and there are now chapters stretching from Kharkiv to Lviv. We have met with these young physicians at INgenius events and their enthusiasm and willingness to learn is inspiring and demands a response.
There is very little in terms of training that can replace or substitute the kind of mentorship all of us receive in the U.S. or Canada during our residency or fellowship during which time we work under the guidance of a senior physician, learning the art of medicine one patient at a time. In some similar fashion, albeit abbreviated, we hope to recreate a sort of «fellowship experience» for Ukrainian physicians who we expect will return to Ukraine and become leaders in their respective fields. For some fields, like radiology or pathology, a great deal can even be gained by sharing pictures over the internet and discussing cases in this fashion. For internal medicine or neurology, we think a rotation where the Ukrainian observer is allowed to round with the team and be involved in formulating plans for patient care somewhat akin to a medical student, sub-intern. For surgery, a one-two month program can be career-changing by exposing a Ukrainian surgeon to new technologies, cutting-edge procedures, and the work-culture and dynamic of the American or Canadian operating room.
Once we identify physicians in the United States and Canada who are interested, we will pair them with a young physician in Ukraine to begin communicating electronically (e.g. via email or Skype) and sharing interesting cases. After a period of online correspondence, the physician mentor can then decide to request a new Ukrainian partner or can initiate arrangements to bring the current partner overseas for an observership. UMANA will work with TAMRF, Razom, and other local Ukrainian organizations to provide partial or complete funding for those participants who need financial aid for visa preparation, room and board during the fellowship, and airfare. Participating mentors would be expected to work with their hospital administration to attain appropriate permissions for access to the hospital (e.g. badges, OR access, etc.)
Please contact Mariya Soroka ([email protected]) and/or Inna Yunayev ([email protected]) if you are interested with an email that lists: 1) your specialty, 2) institution (city and state/province), and 3) a few sentences description about what kind of experience you can offer (e.g. I work as a neurosurgeon at an academic institution in a faculty of 10 other neurosurgeons where we do the full gamut of clinical neurosurgery. The visiting physician could round daily with the residents on our busy service and observe in the O.R. We are also running a number of clinical research programs and involved in preparing various manuscripts on epilepsy research — he or she could also take part in this work.)
The world class training that we have received in the United States and Canada, and that we so often take for granted, can be instrumental in providing guidance and mentorship to young physicians in Ukraine. We hope you will answer the call to support our Ukrainian colleagues, and in doing so, raise the level of care for all Ukrainians.
---
Venezuela Shipments
Excited about our very first shipment on its way to Venezuela. Our 700 lb package is carrying 2000 boxes of prenatal vitamins (a very gracious salute to Avion Pharmaceuticals for their contribution) and 50,000 condoms (c/o AID for AIDS) to help our nutritional and HIV prevention initiatives. We are proud of our partnering collaboration with Jesus Aguais from Aid for AIDS for this opportunity to work for this wonderful cause. Organizacion StopVIH will be on the ground distributing these potentially lifesaving preventative products.
One World One Health
---
Oxford Medical Center
Day 4 of our mission complete. Feel a great sense of gratitude for all the work our partners small heart with art NGO have been able to accomplish. We were excited about the master class on hysteroscopy that we were able to offer to the doctors at Oxford Medical. Looking forward to the laparoscopic training and obstetrical drill on postpartum hemorrhage we are preparing for the
Kiev Center of Perinatal and Reproductive Medicine.
Finally, no words can be said for the immense work my team is putting forth. Thank you Inna, Eugene, Michael as well as Dr. Yael Fuchs and Dr. Constantine Gorelick for the long hours being put in to accomplish these wonderful goals.
We are all looking forward to the days ahead
One world One health
---
Viva Venezuela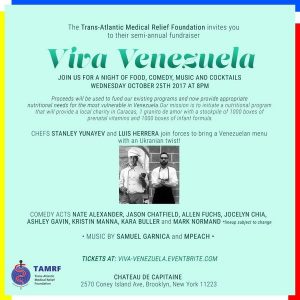 Privileged to have so many great people working for one cause. I wanted to personally thank everyone who is involved and I am personally looking forward to a very exciting evening. I also wanted to thank Jesus Aguais, director of the international organization, Aid for AIDS. His many years of dedication and hard work towards the treatment and prevention of HIV particularly for those who do not have the resources and capabilities to receive care is inspirational. Together we will work to fulfill our commitment and objective. Our nutritional program will help support those infants born to mothers infected with HIV. This vulnerable group is in need of appropriate nutrition particularly since they are unable to breast-feed. I look forward to our collaborative work together. Please come and support this great cause, all while enjoying a fun filled and exciting evening.
One World One Health
---
Laparoscopic Tools Donation — October 2017
I wanted to thank Louis Hau, Specialty Care Services and New York Presbyterian Brooklyn Methodist Hospital for this gracious gift. These laparoscopic tools will help improve the safety and efficacy of the laparoscopic program at the Kiev Center for Perinatal and Reproductive Medicine. With Limiited Resources, this hospital performs hundreds of minimally invasive surgeries annually with outdated and disposable instruments that are often reused. TAMRF is committed to promoting women's health in Ukraine and we are excited about this contribution.
---
ANNUAL REPORT 2017
ONE WORLD…ONE HEALTH
Healthcare Disparity continues to lie at the crux of why morbidity and mortality differs all over the world. Stark contrast is clear when economics determines who gets treated and how well the treatment will be. Access is often limited with inequities clearly present along multiple healthcare platforms. The Trans-Atlantic Medical Relief Foundation was created to curb that unfortunate truth. Since its inception, TAMRF has targeted populations that have limited contact with providers and supplies that would provide quality healthcare. Over the past year, we have turned our initial efforts towards Ukraine.
Our programs have focused on HIV screening and prevention, medical relief for refugees, medical education and training for Ukrainian healthcare providers and promotion of mental healthcare services for children born with HIV. As we begin our sophomore year, we look forward to continuing our efforts in Ukraine but also will begin focusing elsewhere as well.
Venezuela is a wonderful but troubled country. A potentially wealthy nation, Venezuela has one of the largest oil reserves in the world. This Latin American country is struggling to provide basic medical care for its citizenry. The universal medical coverage that was promised is faltering at a rapid pace. Maternal mortality has increased by 66%, infant mortality by 30% and infections once thought eradicated (i.e.: malaria) has returned at an accelerated rate. Nutrition has also been affected. With food shortages spreading throughout the country, certain demographics are vulnerable to the consequences of malnutrition. Our new initiative will focus on providing those populations with the nutritional demand that they require. We will be partnering with a local charity in Caracas, 1 granite de amor and shipping prenatal vitamins and infant formula. We are hoping to obtain one thousand boxes (box=30d supply) of prenatal vitamins and one thousand cases of infant formula (one case=1 month supply). In order to raise the funds for this project we are organizing a fundraising event on OCTOBER 25th 2017. please see attached invitation below.
Please purchase tickets at viva-venezuela.eventbrite.com
Please join us and consider our cause.
Thank you!
We present our efforts over the past year (October 2016-Present). This short report will include a review of our current programs, future programs and our methods of fundraising over this specific period (PLEASE SEE LINK BELOW)
The Trans-Atlantic Medical Relief Foundation is a New York based charitable group, certified with the Internal revenue Service as a 501c(3) non-for-profit organization. We have provided medical relief on an international platform and the purpose of this report is to maintain a level of transparency for all have contributed in the past and will do so in the future.
I am grateful for all the support that we have received this past year and as we look into the future I am optimistic that we will succeed by continuing the path that we have started with…Global equity in healthcare.
Salutem Primum
Sincerely,
Shawn Yunayev MD FACOG FACS
Founder/Director
---
Viva Venezuela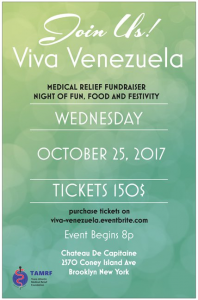 The culinary event on October 25th should be an exciting one. Chef Luis Herrera Di Prisco will be joining Chef Stanley Yunayev and his team at Chateau de Captaine to create a night of gastronomical magic.
Come and enjoy the evening with us while raising awareness and funds for Medical Relief. VIVA VENEZUELA!
Purchase tickets online
viva-venezuela.eventbrite.com
---
Small Heart With Art NGO
Stigma has also affected those living with HIV. Children born with this disease are quite often abandoned. Often living as wards of the state, limited support and resources are offered to these vulnerable lives. There lack of social and psychological support subsequently increases their rate of mental health disease and substance abuse. Interestingly enough, IV drug abuse is the cause for thousands of cases of HIV transmission in Ukraine. Our collaborative mental health campaign with Small Heart With Art NGO focuses on social and psychological development through educational platforms. We are very proud of their work and are confident that we will continue to provide whatever resources this group needs.
Salutem Primum
---
Maternal Health…A Marker of Quality Healthcare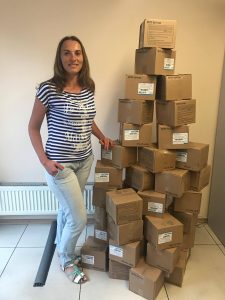 It is defined as the period of time that care is provided for woman who are pregnant, delivering a baby and/or recovering during the postpartum period. It is a multi-disciplinary approach that involves various platforms. These include family planning, preconceptional counseling, prenatal care and postnatal care. Each visit requires a comprehensive review of organ systems and assessment of risks to determine the potential for health related complications to both mother and baby. Although a fulfilling period, women during this time may suffer and develop complications that result in morbidity and mortality. These unfortunate problems are markers for how well healthcare functions in general.
Due to the inclusivity of all the above mentioned encounters that maternal health falls under, preventable conditions that arise during this period and the subsequent sequelae that follow can be traced to inconsistencies to the network that maintains it. Deficiencies in access to care, resources, competent providers and appropriate follow-up are all areas that may lead to avoidable medical conditions.
The top causes of maternal mortality (MMR) include hemorrhage, infection, hypertension, unsafe abortions and obstructed labor. According to the WHO, approximately 300,000 women succumbed to pregnancy and/or childbirth related causes in 2015. Development of regular, competent and emergent care has greatly diminished the MMR. Discrepancies do exist between developed and developing nations with the latter having a 20x greater incidence of maternal mortality than its industrialized neighbors.
Like with other features of its healthcare network, Ukraine is an anomaly when it comes to its maternal health. The maternal mortality of Ukraine is twice the rate of its European neighbors. Despite its desires to modernize and willingness to join the European Union, healthcare is archaic. After review of its healthcare statistics, limitations in services, resources and a disparity amongst socioeconomic classes are at the forefront of this problem. Utilization of contraception is at 67% with the majority of woman using elective terminations as an option for unplanned pregnancies. Although the majority of births are delivered by trained professionals, only 65% of pregnant patients follow through with appropriate prenatal care. Finally need for resources is at its most dire. Access to the necessary equipment that would avoid the onset of life-threatening intra and postpartum complications are limited and in some cases unavailable.
This fall, the Trans-Atlantic Medical Relief Foundation will be making our one year return to Ukraine with the hopes of becoming involved in what will be our long term commitment to improving maternal health. The objectives during our trip will focus on providing our Ukrainian colleagues with the education, training and resources needed to continue their heroic work in providing the care needed for women during these vulnerable times. We are hoping to bring a small delegation of American obstetricians and have been graciously invited to speak at the 15th Congress of Obstetricians and Gynecologists in Ukraine.
I am reaching out and asking for assistance. For all those capable and interested in contributing, we are need of supplies.
IV supplies (Angio-catheters, IV fluid (Normal Saline/Lactated Ringer), IV tubing)
Bandages (Gauze 4×4, medical tape)
Syringes (1,5,10,20 cc)
Needles (all gauges)
Examination gloves (sterile and non-sterile)
Uterotonic medications (Pitocin, cytotec)
Alcohol Pads
Betadine
Urine Pregnancy tests
Condoms
All contributions are tax deductible. Please contact me through GoFundMe, Facebook.com/Tamrf.org or our website at www.tamrf.org
Please consider our cause
Salutem Primum
Shawn Yunayev MD FACOG
---
Thank You to all our Friends!!
In addition to those that purchased tickets to our fundraising concert, the Trans-Atlantic Medical Relief Foundation would like to recognize the following for their support of our programs
Alex Fleyshmakher
Boris Drukker
Josine Veca MD
The World Forum of Russian American Jewry
Your thoughtful contributions will directly aid those that need appropriate preventative healthcare.
Thank you
Shawn Yunayev MD
---
Anatevka Settlement Project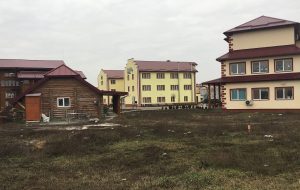 Refugee settlement started in 2015. Occupying 12 acres (5 hectare) of farmland, Rabbi Moshe Azman is raising funds (privately and through government subsidy) for the establishment of a settlement that will allow space for 500 people (Jewish, Eastern Orthodox). Currently the settlement has 70 people residing. Since the start, Anatevka has built a school, residential homes and a synagogue. Currently a health facility is being constructed which will have a rehabilitation center, a senior living center and a family health center.
a. Furnish and equip the two room family health center. Equipment resources will focus on preventative services (screening tests, immunization, education resources)
b. Patient exam bed (2), cabinetry, blood pressure monitor, glucometer, thermometer, otoscope, stethoscope, colposcopy, sonogram, vaccinations… etc
c. Contact: Rabbi Moshe Azman (e-mail: [email protected])
d. Sponsoring Rabbi Azman to travel to New York in the spring for fundraising campaign.
The Trans-Atlantic Medical relief Foundation and The Diana Bagrationi Foundation PRESENT
The Ukrainian Refugee Fundraising Concert: SUPPORT ANATEVKA
June 15th 2017 at 7pm
Scandinavian House 58 PARK AVENUE
Keynote Speaker: Rabbi Moshe Asman
Rabbi of the Brodski Synagogue (Kiev)
Chief Rabbinical Leader of the Ukrainian Jewish Congress in Ukraine
Founder and Director of the Anatevka Settlement
Muscial Program will be provided by an ensemble of International Entertainers
Ludmila Fesenko (soprano)
Sergey Pobedinski (baritone)
Andrei Solodenko (piano)
Valeriy Zhmud (violin)
Catering provided by critically acclaimed restaurants
Chateau De Capitaine
Old Tbilisi Garden
Come and Enjoy what should be a night of great music, food and raising awareness for a thoughtful cause!!!!
Tickets may be purchased at TAMRF.EVENTBRITE.COM or at the event
---
International Annual Gala Dinner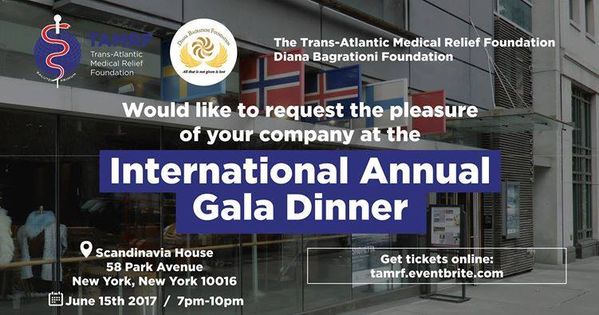 LOOKING FORWARD TO THE WATER OF LIFE EVENT ON THURSDAY EVENING MAY 18TH 2017. THIS MEGA EVENT IS SURE TO BE HEAVEN FOR ANYONE WHO ENJOYS FINE WHISKY…ALL WHILE PROVIDING FOR A SPECIAL CAUSE (AWARENESS FOR GIST..A RARE BUT AGGRESSIVE FORM OF GASTROINTESTINAL CANCER)
TICKETS ARE ON SALE (RECENTLY DISCOUNTED 50%). PLEASE VISIT WWW.WATEROFLIFENYC.ORG/FLASHSALE
HOPE TO SEE YOU THERE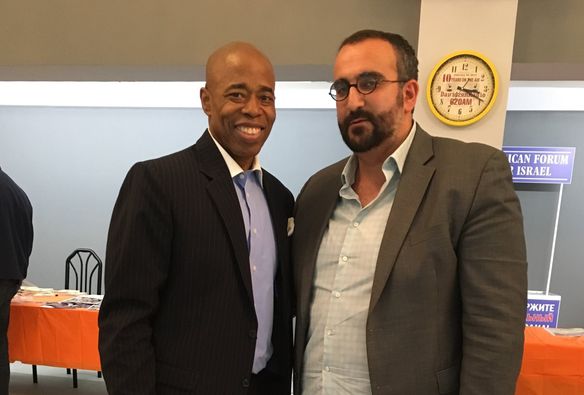 Had the opportunity to meet our borough president, Eric Adams a couple of days ago and was impressed about how familiar he was with the state of affairs affecting Ukraine, particularly the refugee problem. Didn't realize how much of a healthcare advocate he is. Thrilled about his support and his desire about coming to our gala on June 15th 2017
Rabbi Asman… A life spent for charity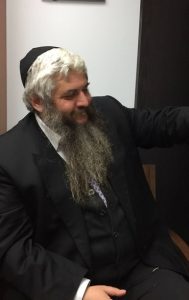 He has spent his life caring for others. A life spent in the pursuit of Tzedakah (S'daqah), he has been a champion for justice. Born and raised in the Soviet Union, Rabbi Asman was active in promoting human equality at an early age. Branded an «enemy of the state» by the soviet government for his involvement in protests and actions that attempted to promote equal access and human rights, he has been by the side of those that have been persecuted. His participation in programs that have aided medical, psychological and spiritual healing has been documented and recognized all over the world. His current role as spiritual leader of the Brodsky synagogue has brought identity, social productivity, education and health to tens of thousands of people. It appears that despite this impressive resume, his current project is the most magnanimous.
Since 2015, Rabbi Asman has been developing a settlement (Anatevka) to shelter and feed those left homeless by the conflict in the east. Being built outside of Kiev, this 12 acre plot of land is coincidentally located with the Ukrainian town of Hnativka. Though Progress has been slow, Anatevka's creation and current development is managed primarily on private contributions and volunteer work. They have constructed residential homes for 100 people, a spiritual center, a school and a senior living/rehabilitation center. Future projects will include increasing the occupancy to 500 as well as adding an orphanage. Our mission is to establish a permanent healthcare presence for these refugees. Our fears of healthcare inaccessibility is a primary concern given the historical likelihood of morbidity and mortality for any refugee. Our voucher program has begun what we hope will be an initial step towards increasing access for those that do not have it. The Trans-Atlantic Medical Relief
Foundation will work to establish this clinic but we need your help
On June 15th, Rabbi Asman will be joining us for a night of entertainment, good food and most importantly raising awareness.
I have had the pleasure of meeting this man and find him to be a unique soul that thrives on helping others. His dedication towards providing for others surpasses the average person and that makes sense… the settlement of Anatevka is a extraordinary place.
Please come and join us on June 15 at the Scandinavian House
Please come and meet Rabbi Asman
Please come and help the Ukrainian Refugees
Save one life… Save the world
Thank you for your time and consideration
Shawn Yunayev MD
---
Contribute to the Mental Capital Campaign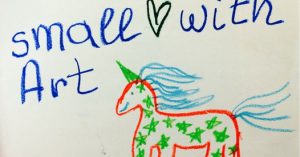 The global burden of mental health disease is a problem. The impact on health and economics exceeds the burden of cardiovascular disease and cancer combined (WHO). Ukraine's mental health network is in worse shape than the other components of its healthcare industry. In fact Ukraine's mental health infrastructure is similar to the American model…if we were living one hundred years ago. Much of the care is institutionalized while little outpatient care is available or offered. This only increases the incidence of worsening psychiatric conditions and substance abuse disorders, which has been a major source of HIV transmission.
Prevention lies in early screening, early treatment and campaigns focused on nurturing children so that their «Mental Capital» can thrive. There is a clear connection between experiencing feelings of neglect, abandonment and abuse and the rise of mental illness and substance abuse. The rate of abandonment in those children affected by HIV are very high. This neglect will likely lead to problems in the future.
We have an opportunity to nurture these forgotten children. Our partnership with Small Heart with Art (NGO) has offered us an opportunity to initiate a program at Okhmadyt Children's Hospital (Kiev). The programs objectives will concentrate on educational, psychological and social programs that focuses on building the skills that these children need to appropriately develop.
The program will cover the annual dues needed to sustain the programs, resources, workforce and much needed renovations that currently shelter these abandoned children. The estimated cost is $5,838 USD. The impact of such a program will be long-lasting as it will help initiate the development of a child yearning to thrive.
Thank you for your consideration.
Shawn Yunayev MD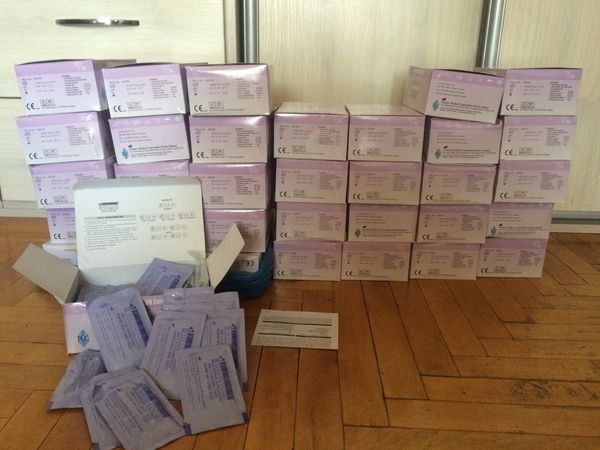 Our Partner In Kiev…Small Heart With Art just received our latest shipment. 1000 Rapid HIV Screening Tests will help continue our efforts to stop the transmission of HIV in the country. The availability of rapid screening is near absent. 50% of people who develop HIV are unaware for the first year. This has led to further infections and will continue unless screening becomes more available. I am grateful that this was received and I thank my team and those fighting the HIV epidemic in Ukraine.
Thrilled about the utilization of our donated screening tests. Thank you again to Small Heart With Art and the other NGO's currently working to stop the spread of HIV. This program is a pragmatic approach to curb a disease that has destroyed so many. The Trans-Atlantic Medical Relief Foundation will continue to promote wellness through prevention and work with cooperating international groups to enhance access while limiting healthcare disparity…
HIV Screening=HIV Prevention
Salutem Primum
---
Access and Equity….the real crux of the problem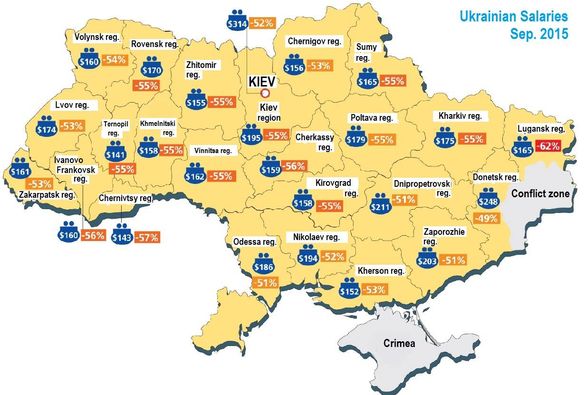 It affects all manners of healthcare systems all over the world. Deemed a priority because it affects whether a network is capable of providing all the necessary components that a society requires to live. In the United States, we are all too familiar with this issue. Prior to the Affordable Care Act, 40 million citizens were without access to care. Since 2010, the ACA has given millions greater access, minimzing the inconsistency for those that lack basic coverage. Disparity still exists betwenn the rich and the poor but an understanding to reverse this gap is agreed upon by many. Universal healthcare in theory is meant to provide equal care to all its citizenry however the neglect that has been seen in Ukraine is both profound and chronic. Lack of resources (medication, screening tests, immunizations), a dwindling healthcare workforce and infrastructure that lacks sustainability has created a depopulation crisis. Rising mortality rates and declining birth rates threatens to reduce the population of the country by 30% by 2050. Although access is universal, a great schism has been present. Differences in level of care and outcomes are apparent when comparing rich versus poor and urban versus rural. According to the UN, 60% of the population lives below the poverty line. The majority of Ukrainians earn approximately 200-300 USD (7000-8000 hryvnas). The need to pay for healthcare is not a priority for the average Ukrainian who is looking to feed, clothe and shelter his/her family. Those with some disposable income may seek the modernity of a private clinic where the facilities are up-to-date (with all necessary amenities) but that is unlikely. What is more fascinating is the cost to attend such a clinic for a preventative visit.
According to one private clinic in Kiev, the average rate of a preventative annual is roughly 700-800 hyrvnas (~30 USD).
The Trans-Atlantic Medical Relief Foundation has partnered with Oxford Medical Clinic to develop a pilot program that will address the need of access and equity for impoverished people.
Through charitable contributions, The Public Fund will disperse funds through special vouchers which will offer the recipient a predetermined amount to focus on preventative annual visits. Our initial goal will focus on incorporating 100 individuals into this program.
We ask you to consider this program as it hopes to fight the true problem in Ukrainian health, access and injustice
Shawn Yunayev MD
---
Trans-Atlantic Medical Relief Fund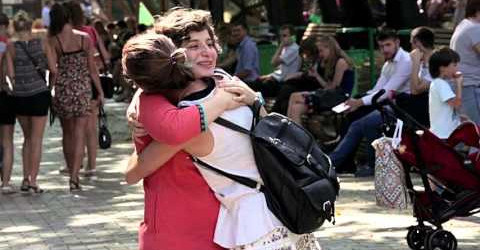 Salutem Primum…
Shawn I.Yunayev MD, FACS, FACOG
The state of Ukrainian health is a precarious one. The population is declining as birth rates are falling behind, comparably to mortality rates. Additionally, life expectancy lags behind their European counterparts by a number of years. Many facets are attributable, particularly as it pertains to lifestyle related and preventable diseases. Rates of Maternal Mortality have declined however access to antenatal care is less as compared to other developed nations. Contraceptive prevalence is approximately 67% as rates of unintended pregnancy range between 51-60 per 1000 women with >75% of these pregnancies ending in abortion.
Cervical cancer is the 2nd leading cause of cancer deaths in women aged 15 to 44 years in Ukraine. Although there appears to be a prevention program in place, only 75% of women utilize this service. Smoking and Immunosuppression secondary to HIV/AIDS and Tuberculosis raise concerns over the suspected rise in the incidence of HPV related cancers. There appears to be a paucity of government run programs geared towards HPV vaccination. Ukrainian Health care is government funded however there lies a disparity amongst the rich and poor citizens with many of the well-to-do vying for coverage in the private sectors.
Many of those that live in rural areas with little to no means of accessing up to date care are left to the hands of facilities that are understaffed, under medicated and lack basic necessities like hot water and electricity. Like many other areas of the world, Ukraine shares in healthcare inefficiencies. Some related to inadequate resources, others to equal access and others to misinformation. The Trans-Atlantic Medical Relief Foundation is a non-for-profit 501c3 organization that focuses on improvement in healthcare through education, prevention and improvement in diagnosis and treatment. Our vested objective is to reach out to the disenfranchised and improve in women's health care through a concerted effort focused on resources and education.
Fund Objectives:
-Initiate and Maintain nationwide centers and program's functionality.
-Promote Programs that function on advocating for preventive services (screening tests, immunizations, education programs)
Fund Principles:
-Openness and Transparency – Fund guarantees the appropriate use of funds to all involved stakeholders.
-Volunteering – Each person can provide charity aid and get involved into Fund's activities and programs.
-Effectiveness and Responsibility – Fund strives to use the most effective methods and mechanisms, which helps us to achieve the best outcomes.
-Fund exists and functions according to the Ukrainian legislation, recognized norms and international law principles.
-All joint activities and services must be conducted under TAMRF determined standards and supervision.
Reference
1. WHO, Country Statistics and Global Health Estimates. January 2015
2. ICO Information Center, Human Papillomavirus and Related Disease Report. December 2015
3. Sedgh, G. Singh, S. Hussain, R. Intended and Unintended Pregnancies Worldwide in 2012. Studies in Family Planning, 45(3): 9/2014.
---
Small Heart With Art — March 2017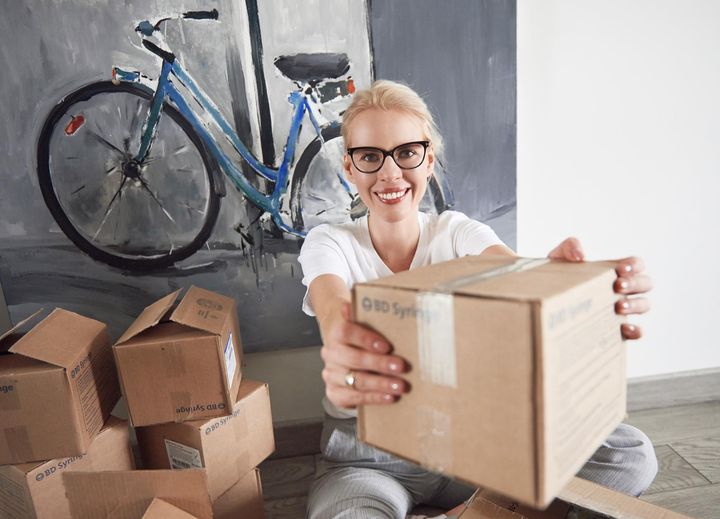 Good Work!!!
Our first shipment of much needed medical equipment was received by our partnering group Small Heart With Art. This, our first of what I hope will be a long revolving relationship will begin the process in hopefully hindering the transmission of HIV in Ukraine. TAMRF
---
The Ukrainian Humanitarian Project — March 2017

---
Whisky Tasting Fundraising Event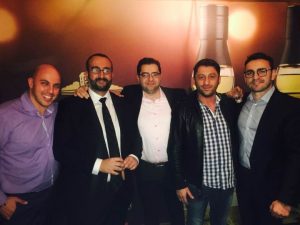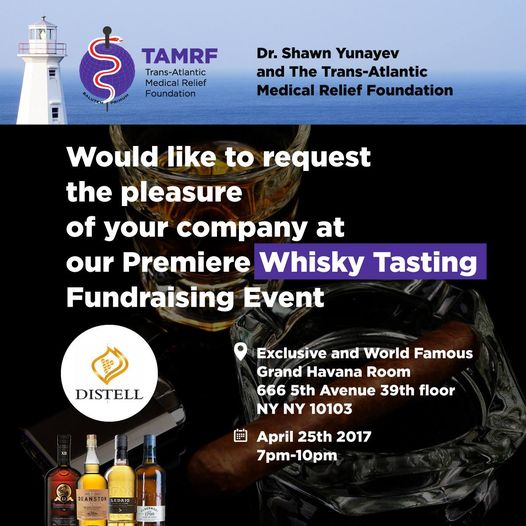 Greetings friends,
I wanted to inform you of the upcoming Whisky Tasting Event that the Transatlantic Medical Relief Foundation will be holding on April 25, 2017. We are excited about the opportunity to meet and discuss the various programs that our charity is currently funding. We are also excited about the sponsorship of Distell Spirits and the World Famous and Exclusive Grand Havana Room which was gracious enough to allow us to use their establishment for our venue.
Please see our attached invitation for information about location, date and time.
Ticket prices $125 USD. Please be aware that your donation is 100% tax deductible. Tickets may be purchased via Facebook with the use of Code TAMRF/WhiskyEvent (please include this code in the comment section when purchasing your ticket)
Please come and join us for what should be an night of wonderful sights, great company and warm hearts.
Hor d'oeuvres and a complimentary commemorative whisky glass and cigar will be included.
Best Regards,
Shawn Yunayev MD FACOG